Some pics from my theatre roles
Einige Fotos meiner Theater-Rollen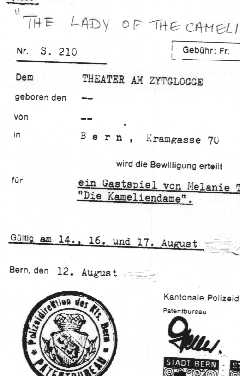 "The Lady of the Camelias" - "Die Kameliendame"
My one-woman-production of A. Dumas fils play.
Meine Ein-Frau-Produktion von A. Dumas fils' Stueck.

As "Ilke" in "Graefin Mariza"
This was actually an operetta, but I didn't sing.
It was a Stadttheater Luzern production.
Dies ist eigentlich eine Operette, ich habe nicht gesungen. Eine Stadttheater-Luzern-Produktion.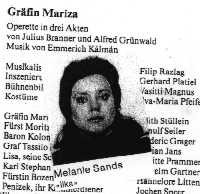 Theatre programme from "Graefin Mariza"
Theater-program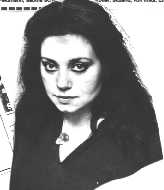 Press article
This is from an article on my theatre work in the Tagblatt, a former Luzern newspaper.
Aus einem Artikel ueber meine Theaterrollen im Luzerner Tagblatt.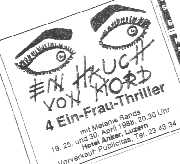 My one-woman production of thrillers in the Anker
Meine Ein-Frau-Produktion von Thriller im Anker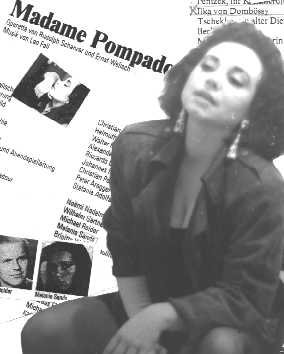 "Madame Pompadour" in the Stadttheater Luzern
I played Madeleine, Madame Pompadou'rs sister.
Ich spielte Madeleine, Mme. Pompadour's Schwester.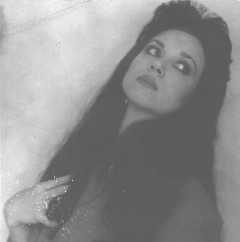 Being dramatic
I take all my photos myself.
Ich knipse alle meine Selbstportraits auch selbst.